Download our e-guide and learn how you can make digital transformation go the distance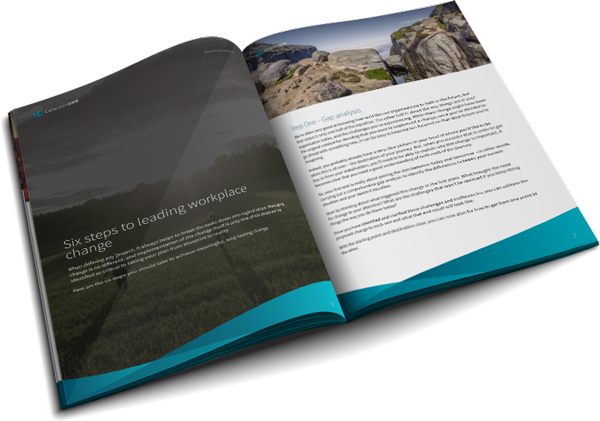 In this guide, we'd like to share some proven techniques and methods to successfully lead change that will stick in the long term and become the new normal for your organisation.
Change Management as a concept focuses on achieving positive behavioural change by fostering a willingness in people to change their own behaviour.
It's an established preconception that people don't like change, but is it actually true? We're here to tell you that it doesn't have to be. There are ways to drive change that people will not only accept but embrace.
In the case of introducing and managing organisational change, it's up to you to inspire the will to change in the people who will be affected by it. You have to make people realise they want something they had no idea they wanted – perhaps something they'd be resistant to if you don't sell it in just the right way. It sounds a little manipulative – but it doesn't need to be.
Fill in the form to learn more.