The world is changing constantly, and no one knows what the next "new normal" will be or when we might have to face it. The businesses that will survive and grow are those that know how to navigate these changes.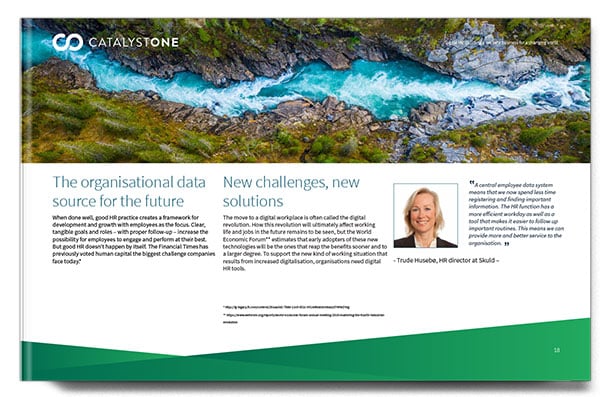 Our guide to building a resilient business will help you understand the importance of HR data, and how to build and strengthen your organisation upon the insights it provides.
HR is no longer the administrative department it once was. Forward-thinking leaders understand that HR is a vital strategic business partner.
If your HR department is bogged down in administrative work, it's likely that's because it doesn't have the tools and support it needs to assist in the strategic development of the organisation's culture and values. To meet the needs of the future, HR must be empowered to focus on improving performance and retaining and attracting the best talent.
Our latest e-book addresses the daily challenges faced by HR professionals, how HR processes can be more effective, and how digital HR systems can free up time to focus on more strategic work.
Download our e-book to find out more about:
Increasing

employee engagement, and

how

HR

can

contribute to this goal

;
Leveraging HR data

to

strengthen

strategic, fact-based decision-making

;

Coping with performance management and other challenges presented by

remote work and distributed teams

;

Spend

ing

less time on administrative tasks so that

HR

can focus on becoming a strategic business partner and adding value to the organisation

.
Fill out our online form to download your copy today.