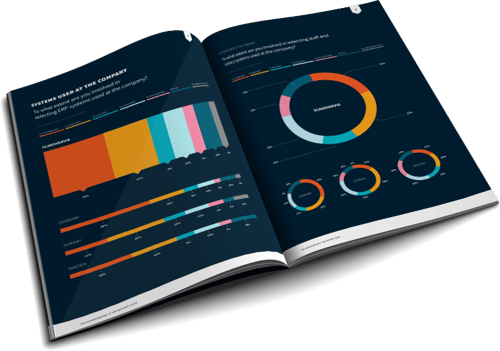 Based on a survey of IT professionals across Denmark, Norway and Sweden, The Scandinavian HR-IT Report 2020 gives valuable insight into the relationship between HR and IT and their common processes.
The increasing use of cloud technologies to manage HR processes poses different security and access challenges than previous ways of working. This report takes a deeper look into the systems and processes HR and IT should collaborate on, and what procedures and access management tools are in place today. This will help both IT and HR identify and act on critical shortfalls and challenges that must be met in the growing digital workplace.
The Scandinavian HR-IT Report 2020 presents the findings of a survey conducted by Novus on behalf of CatalystOne, in cooperation with Microsoft Norway, on the attitudes of IT professionals towards HR systems and technology and the level of cooperation between these departments in various Scandinavian companies. The survey's aim was to identify strengths and weaknesses in the IT-HR relationship, demonstrate the importance of this relationship in specific IT-related areas, and highlight where improvements can be made.
Download your copy today!